The One Condos is a New Condo development by Mizrahi located at Yonge and Bloor , Toronto.
Location : ONE BLOOR WEST
Steps away from the most popular restaurants in Toronto, endless transit options and everything else you love about Toronto sits The One Condos at 1 Bloor West. A brand new creation by Mizrahi developments with Foster-Partners. This promises to be a memorable part of Toronto.
The One Condos Features
These 416 suites will become the heart and soul of the city. Sitting at a stunning 82 storeys tall, One Bloor St West will transform into a cultural hub bursting with street energy and endless opportunities for you to live, work, and play.
This building will become the second tallest in Canada next to the CN tower. The One Condos is expected to have suites between 650 and 9000 sqft. There will be no sharewalls meaning the consumer can customize and combine units so in the end there may be even less than 416 suites. Amenities include 24/7 cleaning services, valet services, theatre rooms and much more.
We reached out to the developer Sam Mizrahi and he revealed to us what makes this Toronto condo One of a King:
" I would say this is a very unique building. You know there's only one and excuse the pun, but there's really only one building like this. This building has got 0 compromises in it, like 0. And that's why it is what it is. And when you build something like this and develop something where you haven't compromised to any aspect of the building, you really can't replicate that. "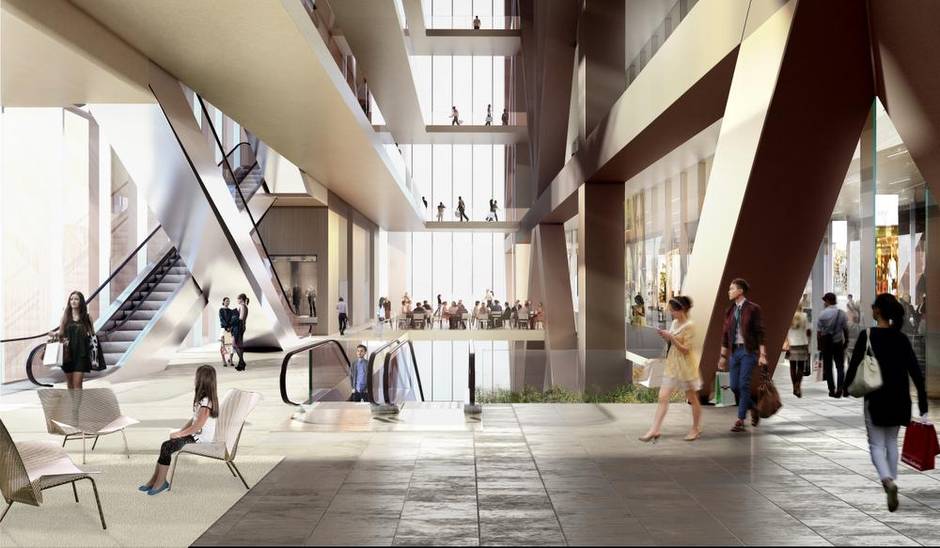 The Lifestyle
Expect high-level retail at The One condos. World-class restaurants, fashion centres and other high-end retail tenants. The One will be a destination in the nexus of the city. The highest pedestrian count, vehicle count and the transit corner of Toronto, the One will be a destination in the public realm where all can congregate: similar to the Rockefeller Centre.
Welcome to Bloor-Yorkville
The One Condos will transform the corner of Bloor & Yonge and become a splendid addition to the elegance and sophistication that is Yorkville. There is an extensive amount of luxury brands along Bloor Street and One Bloor West The One Condos will be the definition of luxury with fine dining and tremendous entertainment in the building and Downtown Toronto.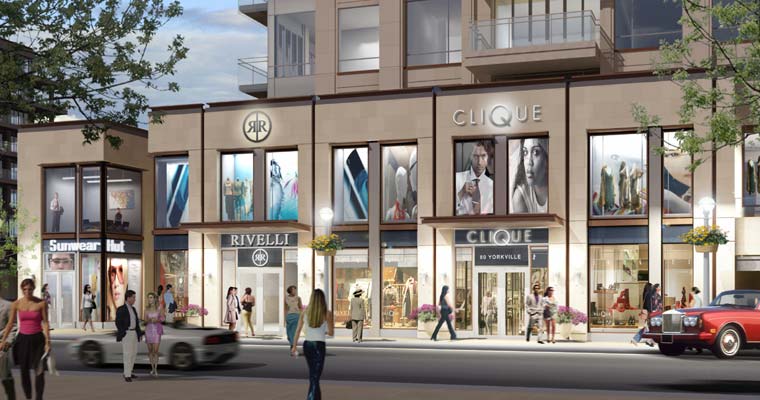 Notable Area Amenities Near 1 Bloor St West:
Royal Ontario Museum
Holt Renfrew
Bata Shoe Museum
Gardiner Museum
Blu Restaurant
Hudson Bay Centre
Explore the City
The One Condos has a PERFECT Walk Score & a PERFECT TRANSIT SCORE making Toronto simple to explore! DIRECT ACCESS to Bloor-Yonge Station connects residents to the whole city. Exciting events await within a 15 minute transit ride: Air Canada Centre, Rogers Centre, Four Seasons Centre for the Performing Arts, Art Gallery of Ontario.
One Condos Specs
| | |
| --- | --- |
| Number of Storeys | |
| Total Number of Suites | |
| Suite Size Range | |
| Price | $1300-$1400 /sqft |
| Locker Price | Request Locker Price |
| Architects | |
Amenities
State of the Art Gym, Pilates Room, Spinning room, High Definition Golf, Billiard, Sports Area, Sky Gardens, Winter Garden, Direct Subway Access , Year Round Pool, Private Pools, World-Class Restaurants, Flapship Stores, Terrace, Valet
Maintenance Fees
| | |
| --- | --- |
| Est. Maint | $0.9 – $1.00 / sqft |
| Locker Maint | Request Locker Maint |
| Parking Maint | Request Parking Maint |
| Est. Property tax | Request Est. Property Tax |
Important Dates
| | |
| --- | --- |
| Est. Occupancy | 2020 |
| VIP Launch | October 16,2017 |
Development Levies
Request Development Levies
Assignment Policy
Request Assignment Policy